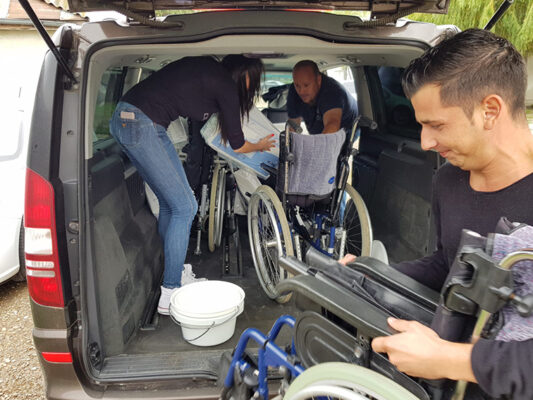 It's been a few days since March 1, but any day is a good time to give flowers and visit the children in the centers.
So on Friday, March 2, we went shopping: flowers, oranges and chocolate.
The first stop was at the Day and Night Shelter, Sector 5. We wished our good friend Sidonia a happy birthday, gave her a bouquet of flowers and some oranges for the little ones.
Then we continued our way to Gagu commune, to Alinuța and her mother, Mrs. Geta. We talked for a while, took a selfie and left happy. The day ended with joy and gratitude. Saturday started the same way. We went to Mia's wonderful children. We talked to them and we played chess. The hours we spend with them are fascinating. We love these little ones. It's great to always give flowers, fruits and sweets, but even more important is to give warm hugs and smiles.