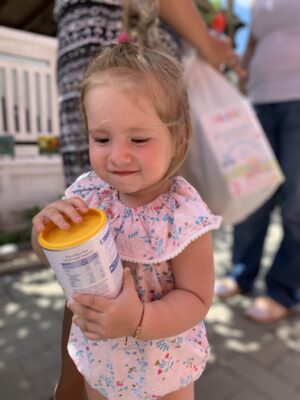 These days we were happy to share 130 packages that contained products for children aged 0 to 4 years. We know that this age is the most important for the harmonious development of children. That is why we try, as much as possible, to help as many children between these ages.
We thank our friend Niki with whose help we managed to get the packages, gladly prepared by the Dan Cristian Popescu Foundation.
In order for all the products to arrive safely in Brașov county, we had the help of those from FanCurier who delivered them promptly to the school and to the special kindergarten in Crizbav.
In Bucharest, the youngest members of the Joyo Foundation enjoyed them, and in Ialomița they reached the disadvantaged families belonging to DGASPC sector 6.
A new small project completed only with the help of friends.