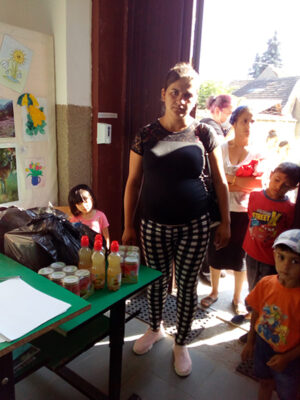 We love the Christmas party. In that time people are always kind. That is why we would like this holiday to be every day.
We have people around us who believe in the same values ​​as us and that is why together we can do wonderful things. They also love Christmas and good deeds.
A large van was loaded with clothes, books and packages of products for children up to 4 years old. A kind of Santa's sleigh.
Clothes for all ages, the vast majority donated from Norway, by Helly Hansen. Books for a future library in the village, but also for children who come to school there. And the consistent packages, with delicious products from Hipp.
All these gifts reached the community from Crizbav village, Brașov county.
In this project were involved the people from Global Relocate Service, the Dan Cristian Popescu foundation and our old friend Enache Nicuța.
These gifts brought great joy.
Thank you!