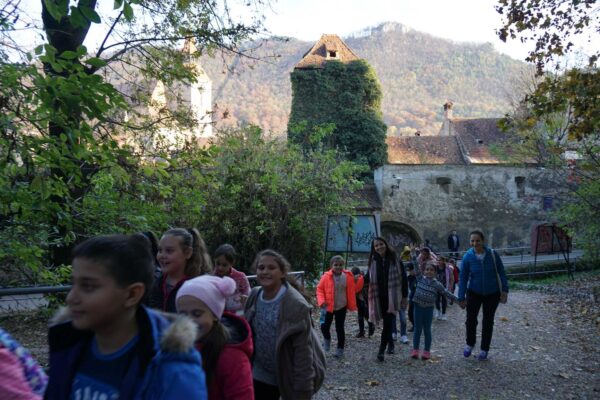 In the last two years, in October, we made a habit of taking 20 children, that come from poor families, to a camp in the mountains.
It is a project that we do every year and that is very dear to us.
We want to show the children the wonder of the mountain, to enjoy nature and to explore the magic of the forest.
The first edition of this project was in 2018. Then we went with 20 children from the Edulier Foundation. We played, chopped pumpkins, visited Cheia village, ate healthy food, danced and laughed a lot.
In October 2019 we went with those from the Joyo Foundation. Superb days in which, together with our volunteers we visited Brașov, before arriving at the accommodation in Cheia, we ran through the whole meadow next to the two museums in the village (Mine Flowers Museum and Francisc Rainer Museum of Anthropology) and we made a small video in which the actors, the director, the screenwriter and the set designer were the children.
Thanks to those who have been with us almost every year. We thank the Floarea Soarelui Pension for hosting, Seven Media for the snacks from Subway, to those who donated on the facebook page and on the Galantom platform.
We look forward to the third edition.