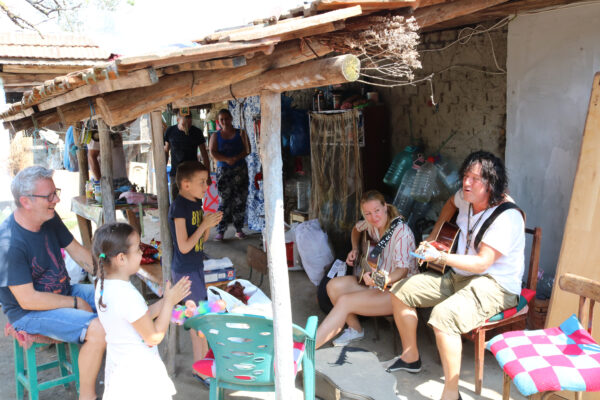 H2H Romania projects could not be implemented if we did not have people willing to get involved and write, with us, beautiful stories.
This is what happens when Tom comes to Romania and brings with him wonderful artists who support charity concerts for the NGO.
The same happened with Åge Sten Nilsen and Malin Cecilia Möller who gave a concert at the National Museum of the Romanian Peasant. The goal? Fundraising for one of the NGO's projects.
During their stay in Romania, the two visited one of the houses on Aleea Istru, belonging to DGASPC sector 6 and the village of Vârtoapele de Sus. So they got an idea of ​​what projects we have underway.
Thank you for your involvement and openness. Thanks to them, we are getting closer to completing the projects.