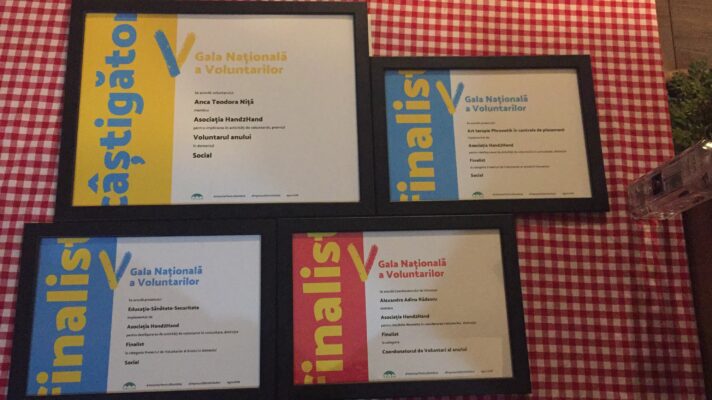 The competition "National Gala of Volunteers" is organized by the Federation VOLUME – Federation of Organizations that Support the Development of Volunteering in Romania. It is a long-awaited event that brings together CSR projects, volunteers and project coordinators. Make friends, brainstorm ideas and reward initiatives.
Over time, during the gala we had nominations for the volunteer of the year in the social field, the volunteer coordinator of the year, the volunteer project of the year in the social field and many more.
Nominations are made exclusively through online forms.
In 2018 we had the joy of one of the volunteers of our NGO to be among the winners of the gala. Moment of happiness and pride.
We are waiting for the next event as soon as possible. It is a magical night!