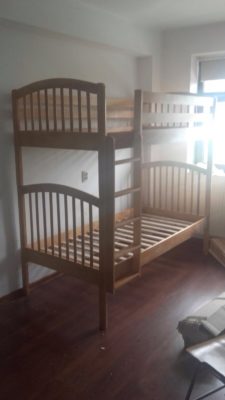 Vali is an old friend of the NGO. Through the time he was involved in different projects: he was elf in our Christmas campaign "Letter to Santa Clause", he was together with the ones in Endava, helping in all the project that we made together with them. This time Vali decided to do something more.
He became a "galantom" (a nice giving man) and he donated his birthday.
Thanks to Vali's help the Day&Night Shelter, sector 5, will have new furniture for the bedrooms of the kids. The furniture there was not changed for some time and a renovation was needed. Vali's idea came at the right moment. With the help of his friends Vali raised 2000 lei. We are sure that the kids will have such a beautiful furniture.
Thank you Galantom, the fund-raising platform that is so helpful. Thank you Vali and all the people that donated. The kids are incredible happy and the bedrooms look so neat now.